Hi fellow quilters!
Here are four new quilt designs and kits which are now available and on sale at Craftsy.  The patterns are currently only available with the kits, however, I'm hoping to publish the patterns as stand alone Quilt Moments patterns in the fall.
The first quilt is called Ribbon Rainbow.  It was inspired by my Ribbon Rings pattern (QM128) which uses 2-1/2″ strips.  The Ribbon Rainbow quilt is made with 2″ strips cut from fat quarters in order to create a more intricate design and a larger quilt.  The quilts shown are king size.  The quilt is prepared in rounds from the center out, so you could complete as many rounds as you wish for your desired quilt size.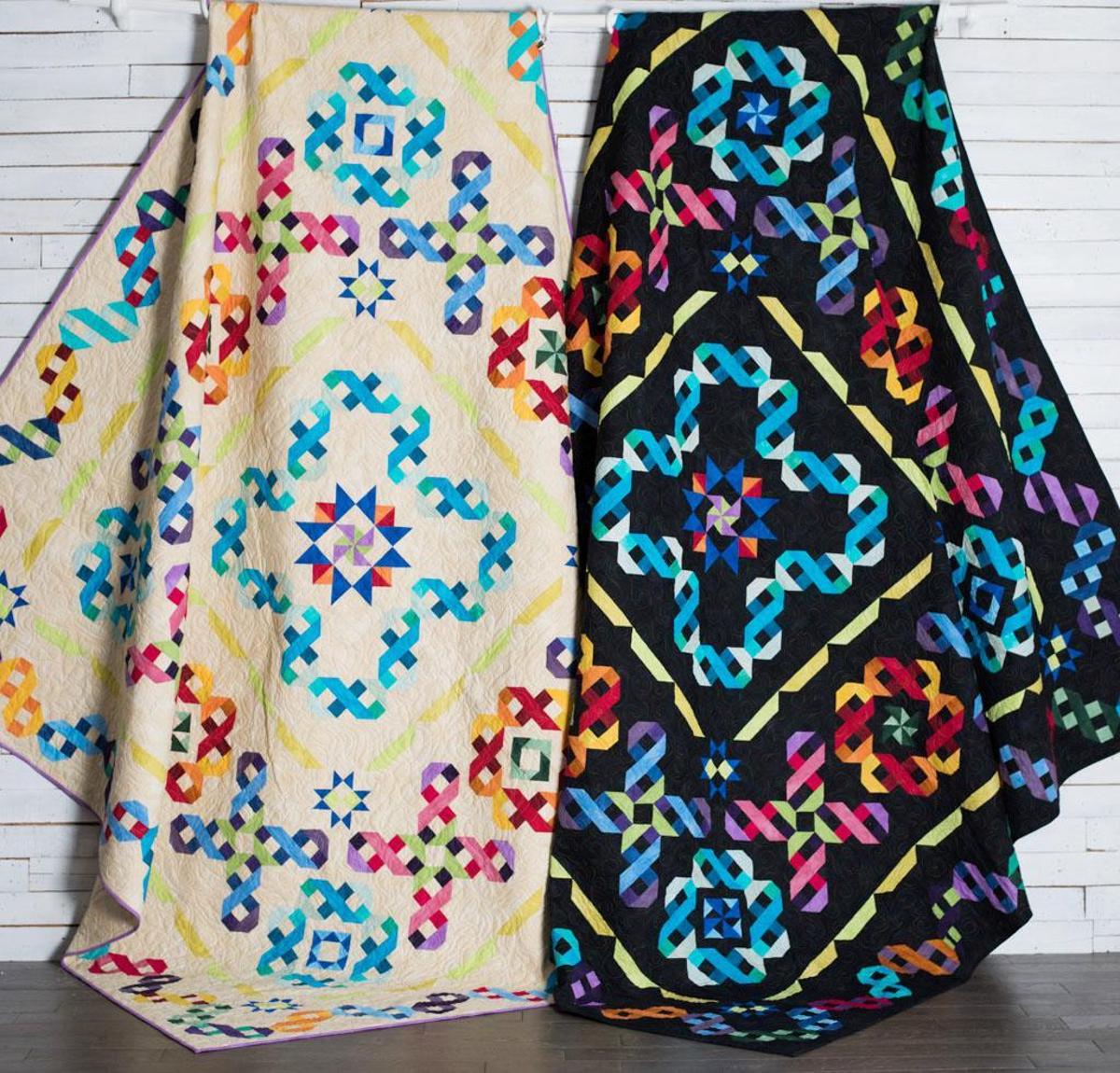 Here is a photo of the black version of Ribbon Rainbow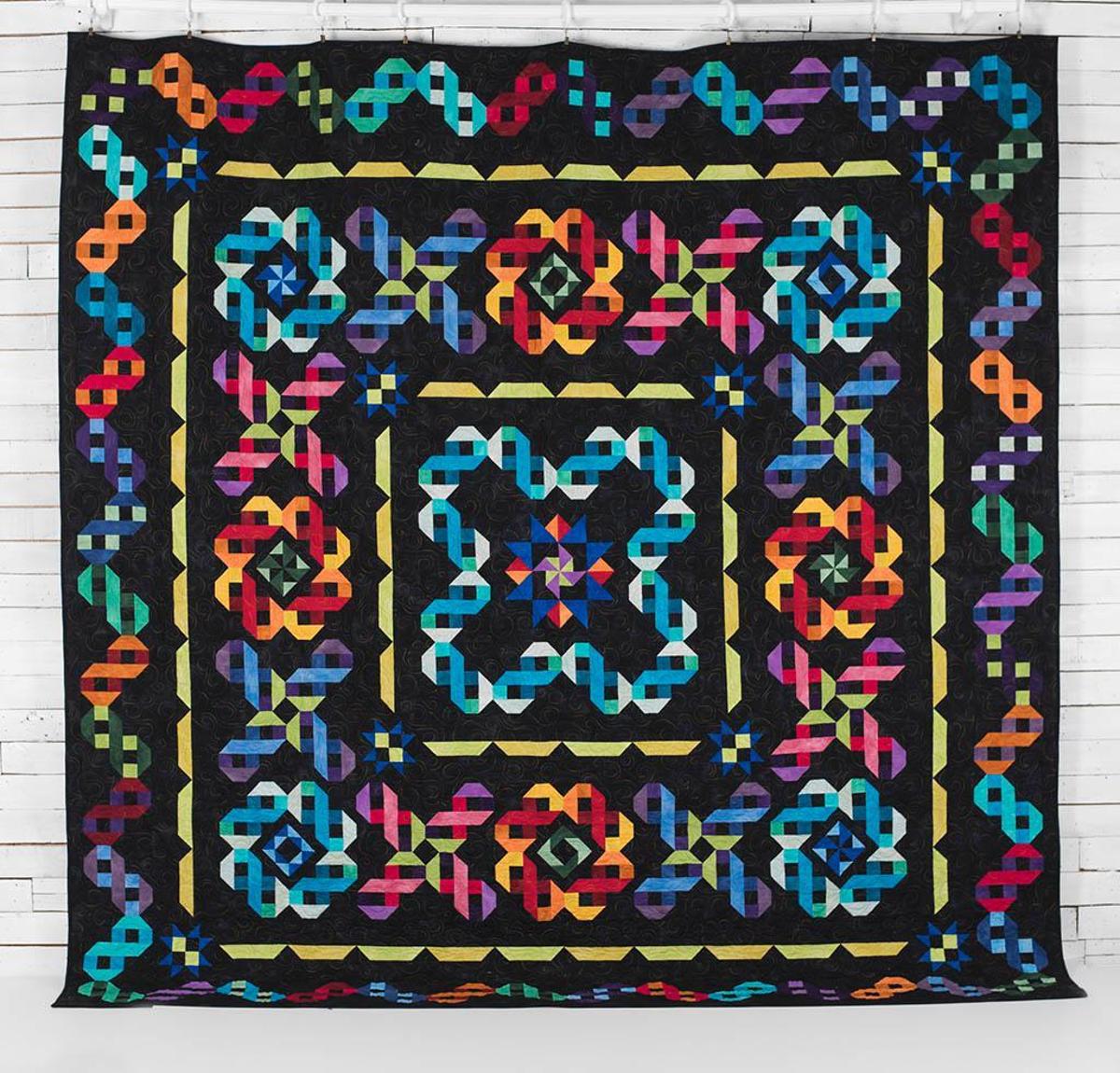 The other three quilts were made with a collection called Heirloom Bloom.  First up is Charming Friendship Stars.  It's a simply design made with half-square triangles and has a fun, scrappy look.  This quilt is a baby or small throw size.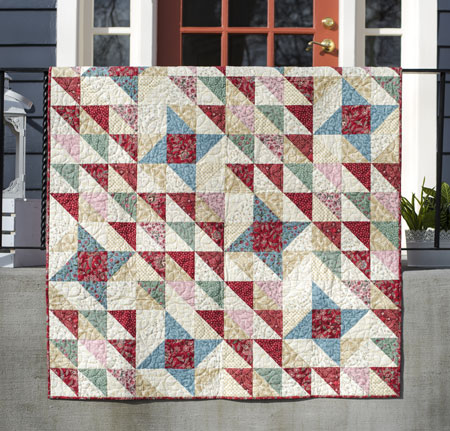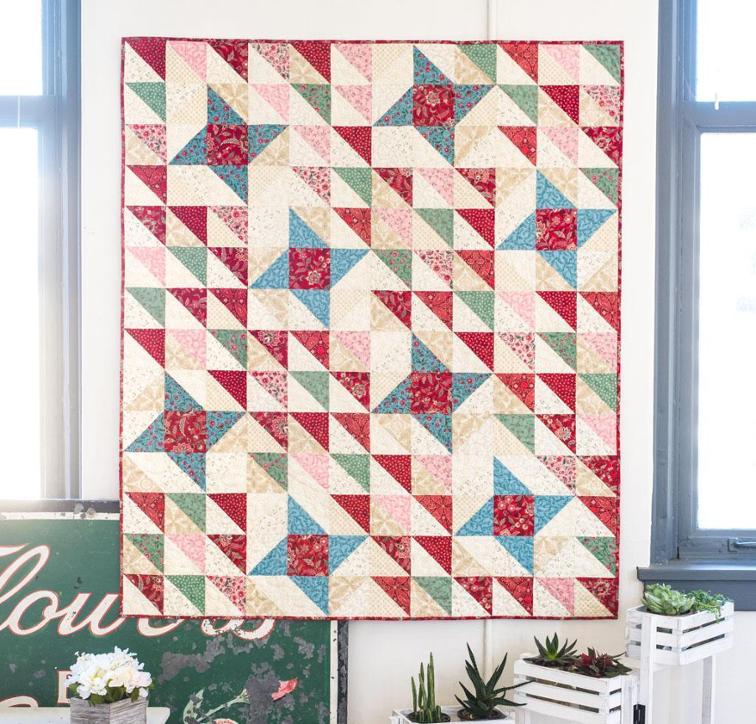 Next, is the Medallion Quilt which is 98″ x 98″, a perfect queen or king size.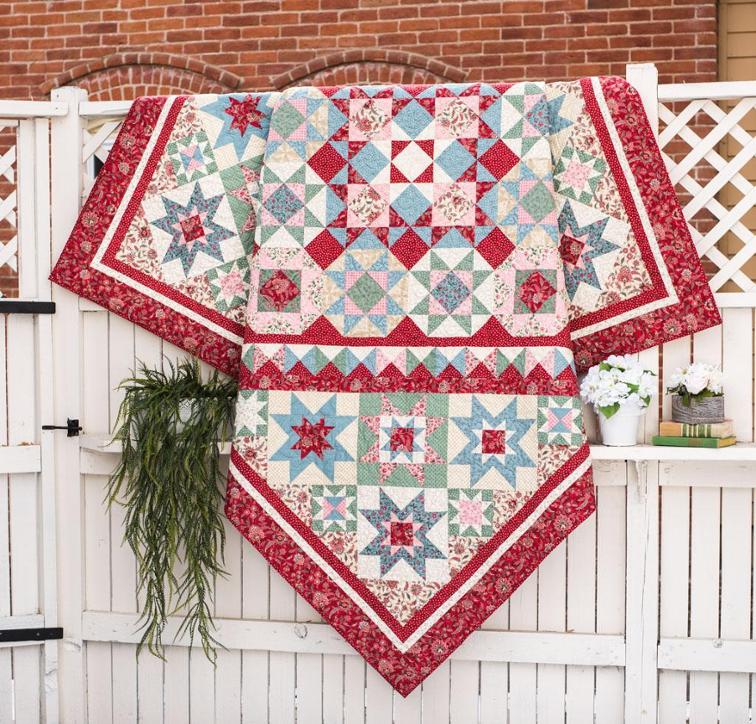 Here's an image of the entire quilt: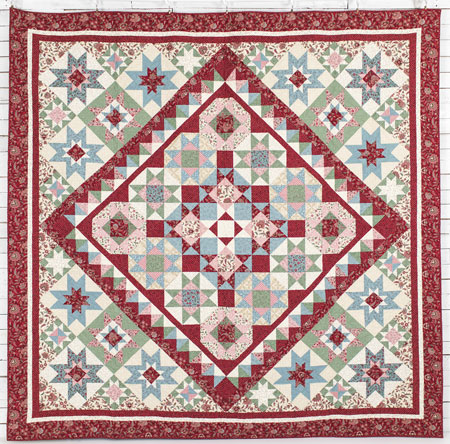 The last quilt is Trellis Garden and this one is actually made from my existing pattern by the same name Trellis Garden QM116.  This pattern uses my 4-patch kaleidoscope technique.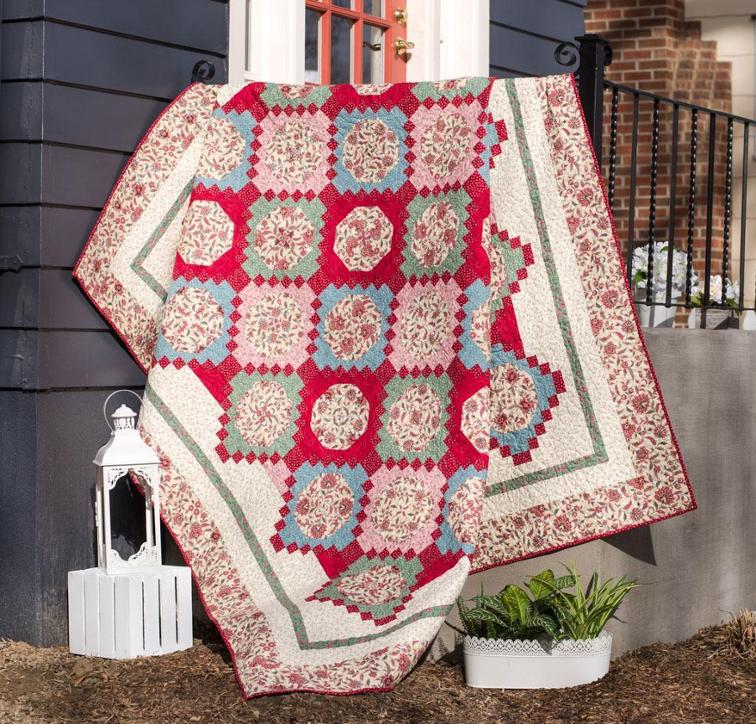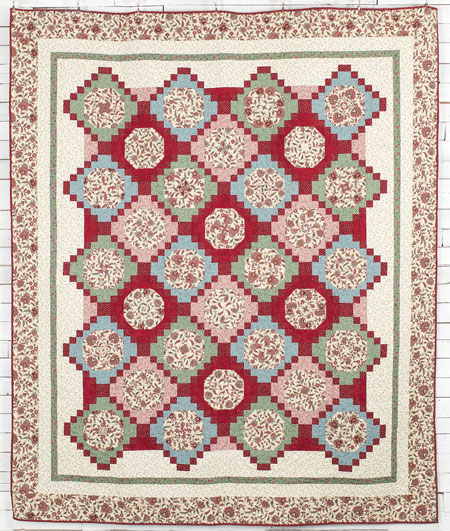 The technique is shown in my Craftsy class called Quilted Kaleidoscopes which also includes patterns for several runners and quilts.  You can use this link to get 50% off the regular retail price of the class!  The coupon will appear once you add the class to your shopping cart and is good through April 17th.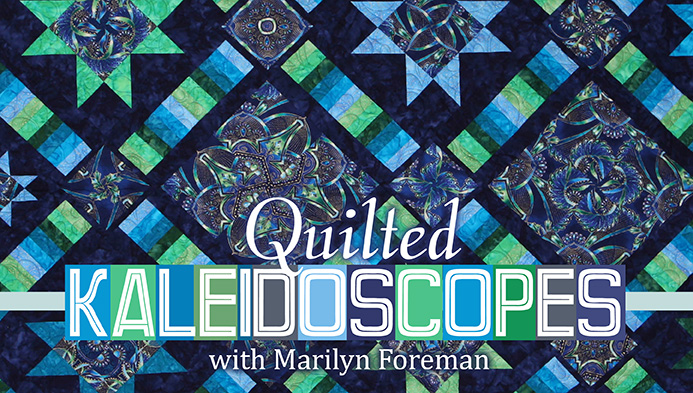 Until next time, please remember to enjoy all your quilt moments:)!
Marilyn