Hi fellow quilters!
Quilt market in Houston last month was quite the experience.  I was truly amazed at the strength and resilience of the city after enduring Hurricane Harvey.  The extra excitement of the Astros playing 3 games of the World Series in Houston while we were there was exhilarating and having them go on to win the series the following week was such a thrill!
My Quilt Moments booth was next door to my good friend Lisa Amundson of Around the Bobbin patterns, who is also my partner in Twister Sisters Designs, home of the Twister© tools.  We kept our two booths open so we could feature the twister tools and patterns on a table between our booths to show our collaboration.
Here are some pix. 
Left side of my Quilt Moments booth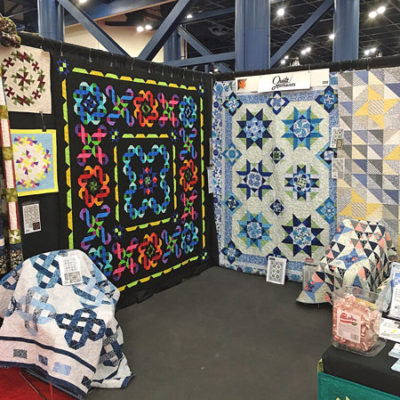 Middle of booth where you can see the Twister Sisters table and Lisa's Around the Bobbin designs on the right.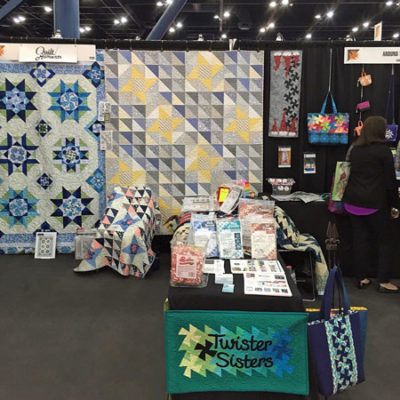 Center table showing the Mini Twister Rings QM146 quilt and other twister projects.  You can see more of Lisa's bags in the background.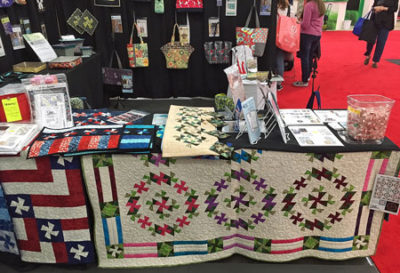 Designs featured in my booth include Ribbon Rainbow BOM QM147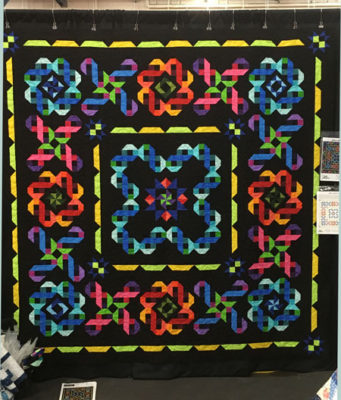 Charming Friendship Stars QM148, version made with Moda's Harmony collection by Sweetwater coming Spring 2018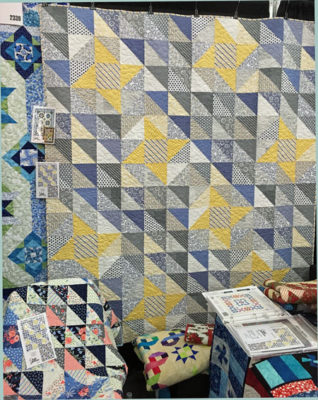 Another version of Charming Friendship Stars, made with 5″ squares of Moda's Bloomsbury collection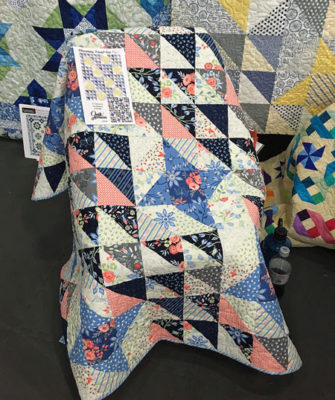 Kaleidoscope Garden QM110 updated to show Timeless Treasures' Butterfly Grotto fabric collection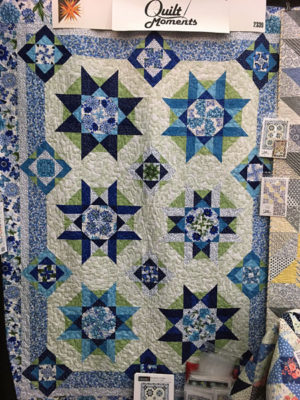 Entwined QM129 version made with batiks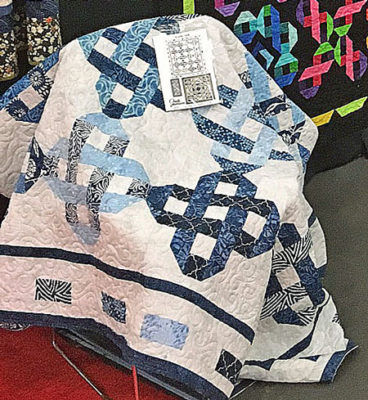 The newest twister pattern I designed for Twister Sisters is a fun & easy placemat and table runner pattern called Strip & Twist TWS106, which uses the Mini Twister tool.  This Mini size was introduced last October and works with 2-1/2″ strips or 4-1/2″ squares.  With just 4 fat quarters and background you can make either four placemats or a table runner.  You can see all of the other twister patterns including Lisa's adorable Twister Gnomes pattern and new Center Twist Tote pattern at Twister Sisters.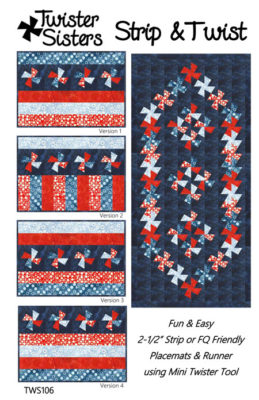 Until next time, please remember to enjoy all your quilt moments:)!
Marilyn