Hello fellow quilters,
Today is my day/week on the Splendid Sampler II block tour.
I'm Marilyn Foreman, the designer and owner of Quilt Moments and also co-owner of Twister Sisters Designs which is the home of the Twister tools. I live in a suburb of St. Paul, Minnesota with my husband and 3 kids.
I've been designing pieced patterns for Quilt Moments for over 12 years and quilting for over 20 years. My previous jobs include CPA, financial analyst, and Corporate Controller, so I love math and enjoy all the calculations involved with creating patterns. I love traveling to do trunk show lectures and workshops for guilds, quilt shows, and quilt shops.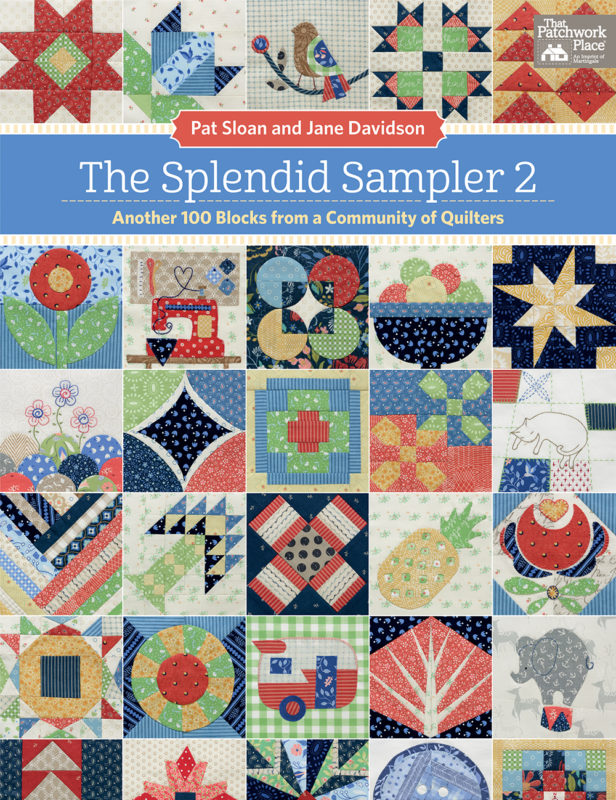 My block is called Pinwheel Magic and you can find it on page 20 of the book. I'm thrilled to be one of the Splendid Sampler II designers and I'm enjoying seeing all the fun blocks that fellow quilters around the world are creating. To celebrate my day/week and also my birthday, I'm doing a big giveaway, please keep reading to see what it is, and I'm also giving a huge 29% discount on all retail orders at Quilt Moments by using the discount code shown at Splendid Sampler II.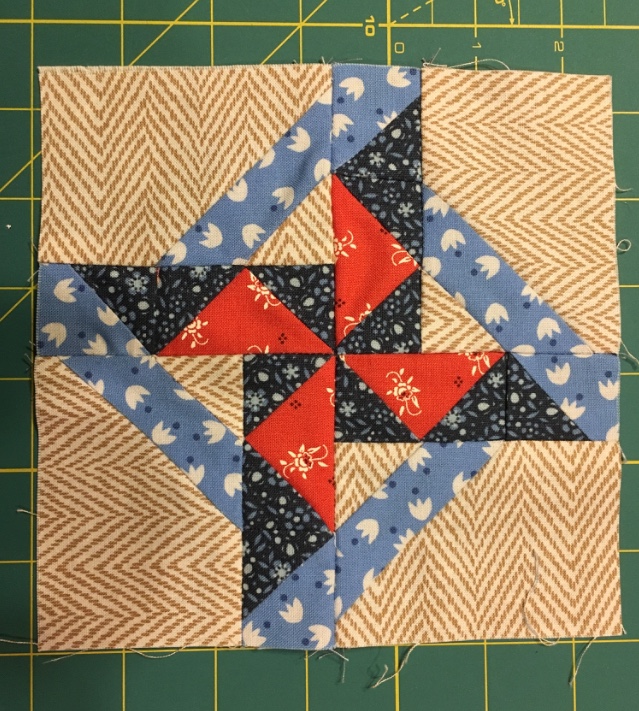 I'm living my best quilting life when playing with fabric and dreaming up new designs. My mind starts spinning with all the possibilities and it's like magic seeing how changes in color and unit placement transform a design. My Pinwheel Magic block shares this spinning effect.
I enjoy using Electric Quilt, EQ8, to play with block designs and fabric options. Here are the two renderings I created on paper before deciding to sew the version on the bottom right with the light background.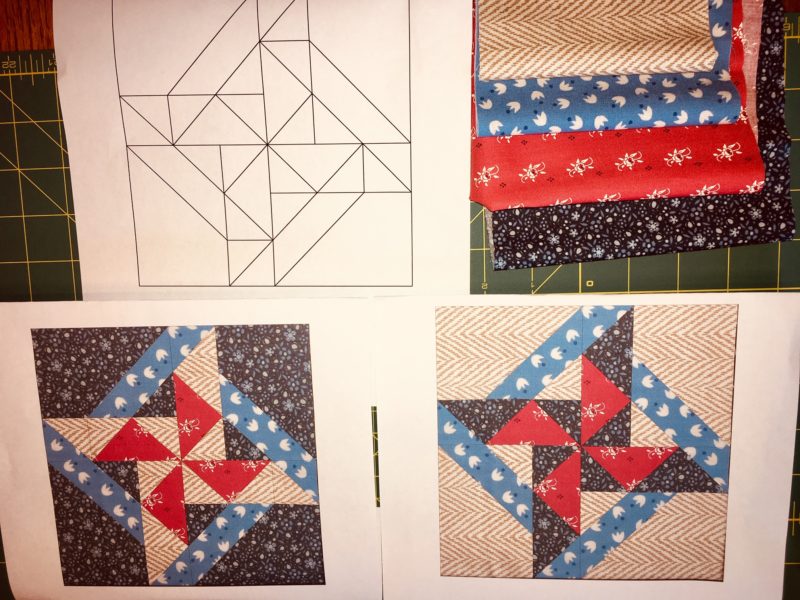 Pat & Jane asked us to design our blocks way back in the summer of 2017, so here I am sitting at my kitchen table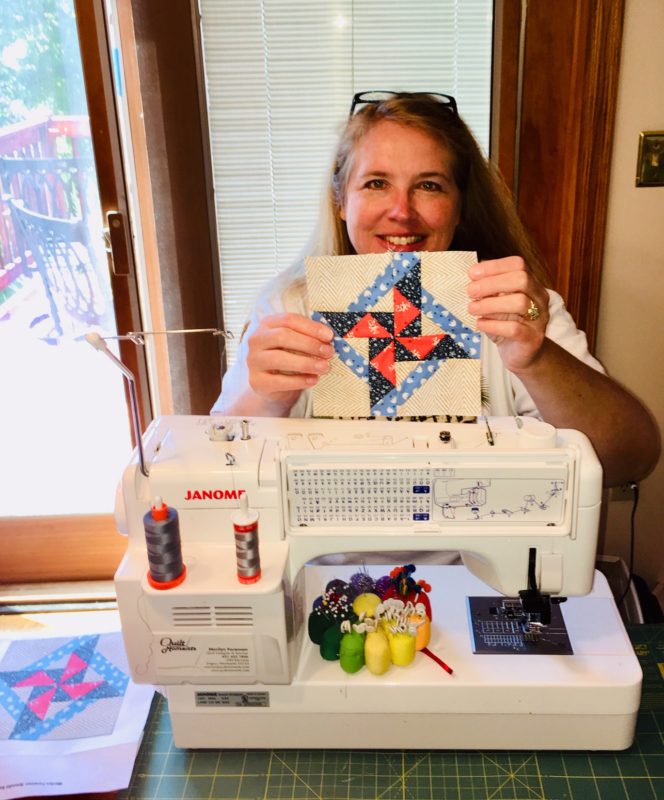 And here I am with my 2 boys on our deck. August weather was definitely a lot warmer than the negative degree wind chills and lots of snow we've been experiencing in Minnesota lately! This photo makes me chuckle since I was actually a similar height to my boys 1-1/2 years ago. They are now 15 and 16 years old and tower over me at almost 6'2″ and still growing.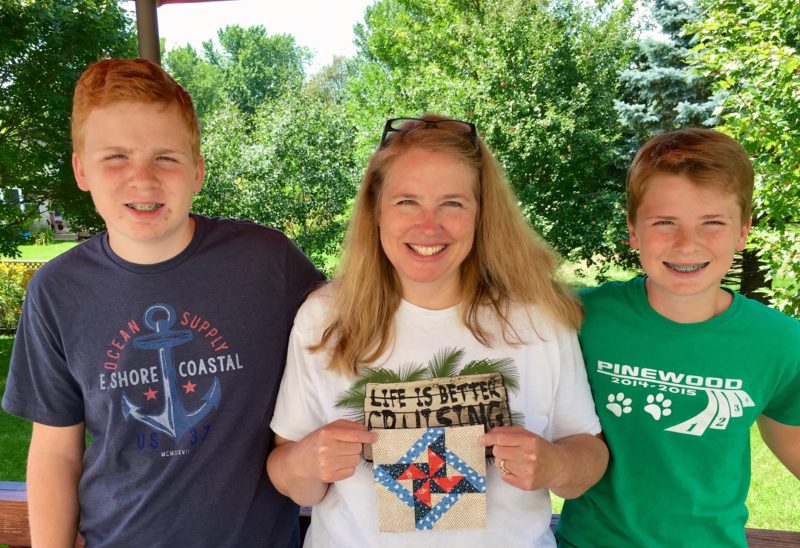 Here's the Pinwheel Magic block made in the Moda Sweetwater Make Life fabric that I've been using to make my SSII blocks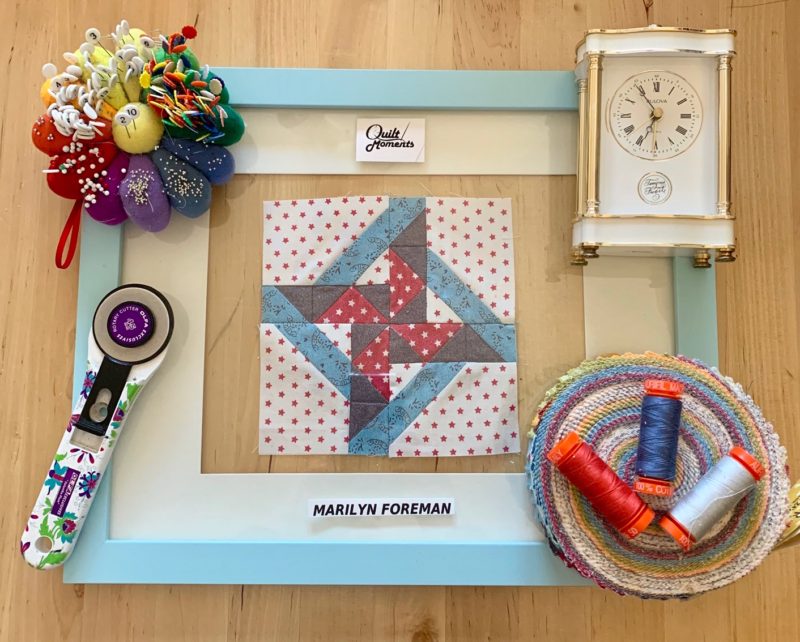 And now for my huge Instagram giveaway! The giveaway includes everything shown in the photo below with a whopping total retail value of almost $200! Includes a fat quarter bundle, a strip pack, 2 charm packs, a Mini Twister tool and 4 Quilt Moments patterns.
To enter, visit my Instagram for details. You can enter through midnight March 13 CST.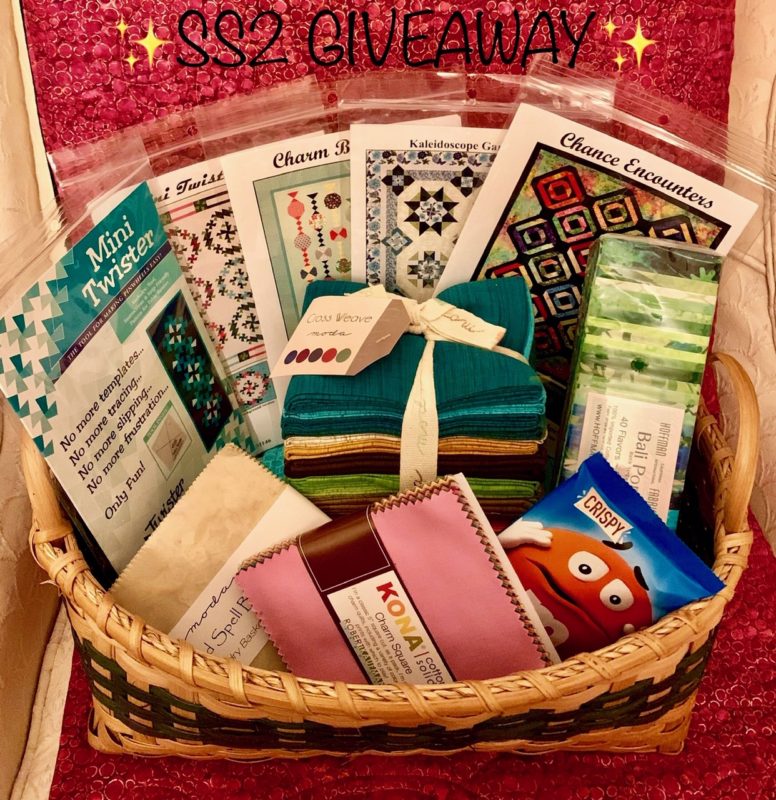 Remember to go to the Splendid Sampler website to find the code to use to get a whopping 29% off all retail orders on my Quilt Moments website through March 13th. Also remember to post a photo of your block on the Splendid Sampler website to be entered into their great giveaway, too!
Until next time, please remember to enjoy all of your quilt moments!
Marilyn
Quilt Moments